Sony F3 rental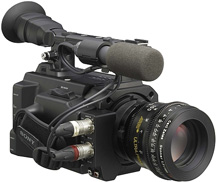 $250 per day
The Sony F3 has the Exmor Super35mm sensor and offers a very cost effective way to capture soft focus background cinematic images. Records XDCAM format at ISO 800, or 1600 with S-Log to an outboard recorder.
With a factory built PL Mount, the F3 will utilize all the best cinema lenses available, but as it has a small flange focus depth many less expensive DSLR lenses from Nikon, Canon and others. HD Cinema offers the new MTF B4 to FZ adapter that allows the use of popular and affordable 2/3" ENG lenses with built in zoom servos.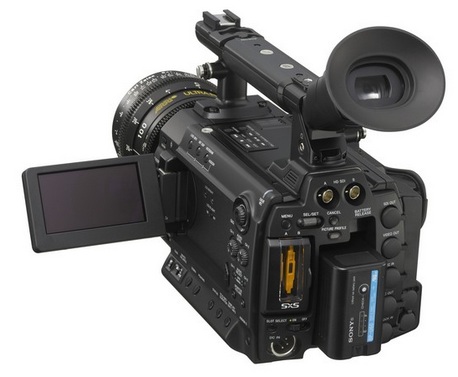 The Sony CBK-RGB01 Dual Link and S-log firmware upgrade allows either 10 bit 4:2:2 or 10 bit 4:4:4 recording to an external recorder like the AJA KiPro Mini.
Optional Accessories:
AJA Ki Pro Mini: $60
32 GB Extreme Pro CF card: $10
16 GB SxS memory card (50 min at HQ): $10
32 GB SxS-1 memory card: $20
BP-U60 battery: $10
BC-U1 battery charger: $10
Nikon to FZ mount: $35 with ENG lens rental