Documentaries
HD Cinema provided either camera equipment, or with our post partners at Different by Design - digital transfers, HD on-line conform and titling, color correction, deliverables including DCP or in some cases all of the above for the following projects: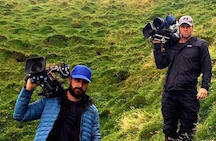 HD Cinema supplied the Sony F5 4K cameras with Canon 17-120mm CineServo lenses to record the outstanding images for this syndicated television program produced by Litton Entertainment.
Congratulations to Cinematographers Eric Cochran, Luke Groissant, and Sydney Petersen for their 2018 Emmy nomination for Outstanding Cinematography for "Ocean Treks with Jeff Corwin".
The crews traveled the globe filming exotic locales including riding over lava fields on horseback in Akureyri, Iceland to reach the Godadfuss waterfall; ice climbing on the Matanuska Glacier in Alaska; diving on the sunken Roman City of Baia; Truffle hunting in Campania mountain forests of Italy; wildlife rescues in Belize and many more adventures.
Simmons Art television series for PBS shot in France "Landscapes Through Time" with artist David Dunlop; Directed and Produced by Connie Simmons. Artists and locatons included Van-Goghin Saint-Remy, Monet in Giverny, Cezanne in Provence, J.M.W. Turner in Honfleur. Season 2 was nominated for a 2017 Emmy Award
HD documentary feature "Morning Light" opened in theaters Oct 17, 2008 Fifteen young men and women embark on a great adventure on a 52ft high performance sloop sailing in the Transpac race from California to Hawaii. HD Cinema provided a Sony F900R and our Fujinon Super telephoto lens + post services for this visually stunning movie.
Documentaries at Sundance 2017 - DxD post services: online, color correction and/or deliverables
"Take Every Wave: The Life of Laird Hamilton" director Rory Kennedy, colorist Kevin Cannon, DPs Alice Gu and Don King This is the remarkable story of an American icon who changed the sport of big wave surfing forever.
"Icarus" Director Bryan Fogel DP Jake Swantko, colorist Luke Cahill - Winner of the 2018 Academy Award for Besgt Documentary Feature. Bryan Fogel sets out to uncover the truth about doping in sports, a chance meeting with a Russian scientist transforms his story from a personal experiment into a geopolitical thriller exposing one of the biggest scandals in sports history.
"Unrest" Director Jennifer Brea colorist Andrew Balls shot by Ryan DeFranco, Sam Heesen, Christian Laursen Jennifer's personal experience with Chronic Fatigue Syndrome
"Joshua: Teenager vs Superpower" Director Joe Piscatella colorist Luke Cahill young Chinese dissident rallies thousands to occupy the streets in Hong Kong to protest the loss of autonomy
"Buena Vista Social Club:Adios" Director Lucy Walker, DP Nick Higgins Follow the five remaining original members of the Buena Vista Social Club on their farewell world tour.
"Nobody Speak" Director Brian Knappenberger. The trial between Hulk Hogan and Gawker Media, privacy rights vs. freedom of the press
Millions know their voices, but no one knows their names. In his compelling new film "Twenty Feet from Stardom", award-winning director Morgan Neville shines a spotlight on the untold true story of the backup singers behind some of the greatest musical legends of the 21st century.

These gifted artists span a range of styles, genres and eras of popular music, but each has a uniquely fascinating and personal story to share of life spent in the shadows of superstardom. Along with rare archival footage and a peerless soundtrack, "Twenty Feet from Stardom" has intimate interviews with Bruce Springsteen, Stevie Wonder, Mick Jagger and Sting to name just a few. (2013 Sundance Selection)

"Hawaiian: The Legend of Eddie Aikau" examines the legacy of the fearless big wave surfer and first-ever North Shore lifeguard beyond inspiring one of surfing's most famous catchphrases, "Eddie Would Go." Through interviews, reenactments and dynamic historical footage, professional-surfer-turned-filmmaker Sam George uncovers Aikau's little-known personal and family history and finds a compelling allegory for the reclaiming of Hawaiian culture.

2006-2010 clients include:

Spitfire Pictures for the documentary "Amazing Journey: The Story of the Who" Director Paul Crowder and "Last Play at Shea" starring Billy Joel with Tony Bennett, Roger Daltry, Paul McCartney.
Lyn Goldgarb Productions "Tom Bradley's Impossible Dream"
National Geographic Film and TV
Discovery Communcations
Shine a Light LLC / Shangra La Entertainment for "Shine a Light"
Rolling Stones Bigger Bang Tour Director Martin Scorsese
Towers Productions CBS /SEG "Survivor"
"Going Vertical", a surfing documentary for Australian based BlueSeas Films, Director Larry Keating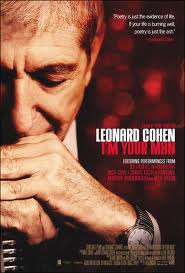 "Leonard Cohen: I'm Your Man" Sundance 2006 Director Lian Lunson, a profile of the Canadian singer-songwriter featuring performances by U2 and Rupert Wainwright; distribution by Lions Gate Television and the Sundance Channel.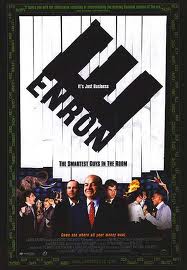 "Enron: The Smartest Guys in the Room" Sundance 2005
HD Cinema provided Sony F900 camera packages.
Director Alex Gibney; Producer Susan Motamed; UPM Gretchen McGowan; DP Maryse Alberti Exec Producers Mark Cuban, Todd Wagner, Joana Vicente HD Net Films / Jigsaw Productions / Open City Alex Gibney's "Enron" will explore the corporate culture behind one of the biggest business scandals in U.S. history. selected for Documentary Competition and World Premiere Sundance 2005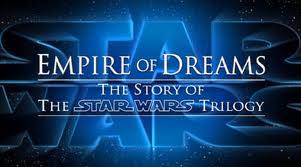 "Empire of Dreams: The Story of the Star Wars Trilogy" 2004 Kevin Burns Director; Edith Becker Producer; Cory Geryak DP This 150 minute documentary is included on a bonus disc with the three Star Wars movies in a boxed DVD set distributed by Lucas Films/ 20th Century Fox Home Entertainment, it also aired on the A& E Network.