Features

"Bad Impulse"( 2019 ) Director Michelle Danner, Writer Jason Chase Tyrrell, Producers Brian Drillinger, Alexandra Guarnieri, David Wong, Cinematographer Sandra Valde-Hansen, Cast includes: Sonya Walger, Dan Lauria, Paul Sorvino, James Landry Hébert
Shot with HD Cinema Alexa Minis and Super Speeds
In the aftermath of a traumatic event, a suburban husband and father buys a cutting edge home security system, only to find that it slowly destroys that which he most wants to protect.

"Hold On" ( 2017 ) Director/Writer Tarek Tohme, Producers Micayla DeEtte, Cemi Guzman, Ed Martin, Michael Tadross; DP Jonathan Pope, Cast includes:Deric McCabe ( A Wrinkle in Time 2018), Luis Guzman ( Traffice 2000), Beth Grant ( Donnie Darko 2001), John Savage, Blanca Blanco>
Shot with HD Cinema RED Epics and Ultra Primes
Fighting to keep her dreams alive and save her brother from a life of addiction on Los Angeles' Skid Row, an overlooked singing prodigy embarks on an unlikely journey with the son of a famed music manager.

The Bandit Hound ( 2016 ) Director Michelle Danner, Writer Matt Lutz, Producers Brian Drillinger, Alexandra Guarnieri, Cinematographer Federico Verardi. Cast includes: Catherine Bell, Judd Nelson, Lou Ferrigno, Joe Flanigan, Paul Sorvino
HD Cinema provided Alexa Minis and Ultra Primes
A lovable dog named Bandit starts stealing cash to help his adopted family, he unwittingly sets them on a collision course with his dangerous ex-partner.

"Behaving Badly" ( 2014 ) Director Tim Garrick, Producer Angela Sostre, UPM Joel Henry, DP Tony Richmond. Cast includes: Mary-Louise Parker, Selena Gomez, Heather Graham, Dermot Mulroney, Patrick Warburton, Jason Lee, Elizabeth Shue.
HD Cinema provided two Alexa camera packages for extra shooting days with Super Speeds for this feature.
16-year-old Ric Thibault's opens his mother's attempted suicide note, it says: "While I'm dead...feed the dog". Thibault stumbles upon a few dead Mafia hit men, a nymphomaniac next door, dying Latin teachers, narcoleptic nuns, evil lawyers, buffoon reporters, and televangelists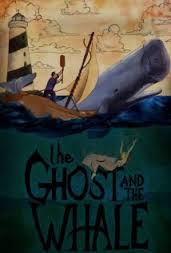 "The Ghost and the Whale" (2014) Director/Writer/Producer Anthony Gaudioso Director/Producer James Gaudioso; UPM Kelli Kaye; DP Jayson Crothers. Cast includes: Monica Keena(The Narrows, Manson Girls), Tippi Hedren(The Birds, Marnie), Jonathan Pryce (Pirates of the Caribbean, Ronin)
Shot with HD Cinema's Alexa cameras and Ultra Primes
The story of Joseph Hawthorne, a man who went off to sea with the love of his life and came back to town alone. Accused of murder, Joseph was found not guilty after a long and grueling trial that was nationally covered.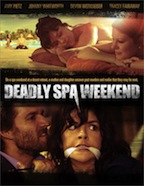 "Deadly Spa Weekend" - aks "Zephyr Springs" (2013) Director Marita Grabiak, Producers Tim Johnson; Michael G. McGuire, DP Pietro Zuecher. Cast includes: Kelly Curran (Argo), Mauricio Mendoza (Blow), Tracey Fairaway ( Eden)
Shot with HD Cinema's RED Epics and Ultra Primes.
The rebellious Kayla, 19, and her mother Dawn Erickson, are dropped off at the remote and idyllic Still Canyon Retreat and Spa for 5 days, Dawn is thinking this will be the perfect place to forget their family worries and recuperate from a recent divorce. A Lifetime Television Network thriller.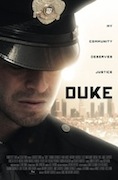 "DUKE" ( 2014) Directed by: Anthony Gaudioso and James Gaudioso; DP Jason Crothers; cast includes: Carmine Giovinazzo (CSI:NY, Black Hawk Down), Vanessa Ferlito(Grindhouse), Richard Roundtree(Seven), Michael Bowen(Kill Bill)
Shot with ARRI Alexas and Ultra Primes.
This modern day western follows Dare, a vigilante who moonlights as a detective in West Los Angeles. Cleaning the streets and ridding the neighborhoods of scum, Dare becomes obsessed with a phantom like criminal terrorizing the community.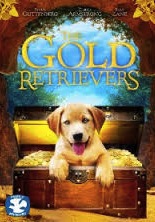 "The Gold Retrievers" aka Treasures of the West (2010) Director James D.R. Hickox, Producers Scott Vandiver, Neil L. Kaufman, Ryan Carroll; Line Producer Mark Moran; DP Andrew Strahorn>
Shot with Alexa cameras and Ultra Primes
A boy and his dog must go in search of a fabled lost Spanish treasure to save their house from foreclosure. cast includes Robert R. Shafer (Stiletto ), Steve Guttenberg (Police Academy, Cocoon), Billy Zane (Titanic, Back to the Future), Curtis Armstrong (Ray, Southland Tales, Risky Business)

"Lake Effects" 2011..Director Michael McKay; Producers Scott Bridges, Michael McKay, Sara Elizabeth Timmons; DP Matt Boyd; 1st AC Evan Wilhelm
Shot with RED Epic cameras and Super Speeds
Smith Mountain Lake in Virginia is the setting for this comedy/drama. Sisters Lily and Sara reunite at the family home on the lake after their father dies. Cast includes Jane Seymour ( Wedding Crashers 2005, Live and Let Die 1973), Scottie Thompson (Star Trek 2009), Jeff Fahey (Lost episodes 2008-10, Grindhouse 2007, Machete 2010)
"Fake" 2010...Director/Writer Greg Friedle; Producers Gary Friedle, Ken Del Vecchio, DP Matt Boyd; The true genius of artist Daniel Jakor is as a forger for a corrupt gallery owner who is indebted to the Boston Mob. His ex-fiancee is an authenticator with Sotheby's who is hired by the FBI. Cast includes Gabrielle Mann ( Bourne Supremacy, Bourne Identity, High Art ), Robert Loggia (Scarface, Prizzi's Honor, Independence Day), Jill Flint ( Garden State, The Women, Cadillac Records), Robert Clohessy (Across the Universe).
"Spork" (2010)...World Premiere Tribeca Film Festival 2010 Director/Writer J.B. Ghuman Jr., Producers Chad Allen, Geric Miller-Frost, Kevin Frost, Christopher Racster, Angela Sostre, Honey Labrador; UPM Joel Henry; DP Bradley Stonesifer; editor Phillip J. Bartell; a musical/dance comedy about an outcast named Spork, who is trying to navigate her way through junior high. cast includes Savannah Stehlin (The Family Stone, Hannah Montana), Sydney Park ( That's So Raven), Rachel G. Fox ( Desperate Housewives), Michael William Arnold ( My Name is Khan), Oana Gregory ( Olivia tv series).
"The Donner Party" 2009 aka The Forlorn...Writer/Director T.J. Martin; Exec Producer Dawson Warner; Producers John E. Moore, Mark Costa, Ted Myer; DP Seamus Tierney; Production Manager Dona Ha; shot in deep snow in the Sierra Nevada mountains at Lake Tahoe with two RED 4K cameras; Anacapa Entertainment Cast includes Crispin Glover (Alice in Wonderland 2010, Beowulf 2007, Epic Movie 2007); Michele Santoprieto (Law and Order, Sex and the City, Sopranos); based on the real events of The Donner Party tragedy as a group of settlers travelling in 1846 become snowbound
"Me And You And Everyone We Know" 2005 .....Sundance 2005 and Cannes 2005 Awards Winner. Writer/Director Miranda July; Producer Gina Kwon (co-producer "The Good Girl") DP Chuy Chavez ("Chuck & Buck"); Editor Andrew Dickler cast includes: Ellen Geer,John Hawkes, Brad Henke, Miranda July A story about children and adults with impossible desires living at a time when coming of age is a digital process and reality is an aesthetic choice. distribution: Britain's FilmFour and IFC Films selected for Feature Film Competition and World Premiere Sundance 2005 awarded GranPrix of Critics Week and the Camera d'Or at Cannes 2005

"Chasing 3000" 2007 ...World Premier Tribeca Film Festival 2007 Director/co-writer Greg Lanesey, writers Cris D'Annunzio and Bill Mikita; Exec Prod Kevin Ragsdale, Mark Motley; Producers Ryan R. Johnson, Matt Radecki, Bill Mikita, Jeff Blauvelt; DP Denis Maloney; Editing Shannon Mitchell cast includes: Ray Liotta; Rory Culkin, Trevor Morgan, Tania Raymonde, Seymour Cassell, Keith David Plot outline: Two brothers drive across country to see their hero, Roberto Clemente, get his 3000th hit.
"House of Usher" 2008...Director David DeCoteau, Producers John Schouweiler, Stephen P. Jarchow, Paul Colichman; DP Howard Wexler; cast includes Michael Cardelle, Frank Mentier, Jaimyse Hart, Jack Carlisle. Victor uncovers the history of the house and the disappearances of those that have entere.
"Merlin and the War of the Dragons" 2008... Director/DP Mark Atkins, Producers David Michael Latt, David Rimawi, Paul Bales at The Asylum; Line producer Anthony Fankhauser; VFX Supervisor Scott Wheeler; cast includes: Jurgen Prochnow (The Absinthe Drinkers 2009, Primeval 2007, The DaVinci Code 2006)) Merlin trailer
"Steamroom" 2007... Writer/Director Kyle Schickner; Producers Lisa Basson, Sam Jones, Kyle Schickner DP David Oye; Steadicam Chris Gosch; 1st AC Will Hemmerle; Editor Thom Obarski cast includes: Ally Sheedy, Ruby Dee, Kate Siegel, Reshma Shetty, Zach Mills Plot outline: At the local gym's steamroom, three very different women escape from their troubles and find ways to overcome their personal struggles.
"Undoing" 2006....World Premier screened in competition Los Angeles Film Festival 2006 Writer/Director Chris Chan Lee; Exec Producers Billfield Cheng, Phil Lam; Producers Karin Chien, George Huey, Sung Kang, Eric Kim, Catherine Park, Chris Stinson; Cinematography John DeFazio; UPM RobSpence Cast includes: Sung Kang ("Better Luck Tomorrow" 2002, "Fast and Furious: Tokyo Drift" 2006), Kelly Hu ("X-Men 2" 2003; "CSI:NY"), Tom Bower ("North Country" 2005, Russell Wong ("Romeo Must Die" 2000); www.undoingmovie.com Plot outline: After mysteriously disappearing one year ago, Samuel returns to the mean streets of Los Angeles' Koreatown, determined to atone for the mistakes of the past. But balancing revenge with reconciliation is a tricky business. With beautifully understated lead performances from Sung Kang and Kelly Hu and striking imagery from cinematographer John DeFazio, Undoing works as both a stylish exercise in neo-noir and a character-driven drama.
"December Ends" 2006.....Method Fest 2006, Woods Hole Film Festival 2006 Awards Winner Writer/Director Lee Toland Krieger; Exec Prod. Jodi Friedman; Producers Tim Harms, Trevor Jones, Lee Toland Krieger; Cinematographer Daniel S. Haas; Steadicam Dave Isern; Editor Gino Roy; original music by The Sweet Revenge cast includes Josh Janowicz ( "Chumscrubber", Charlie's Angels: Full Throttle"); Alex Thayer ("Grey's Anatomy", "Spanish Fly") Plot Outline: Chris, a reluctant drug-runner, is working for pot-dealer Hayden until his depressed father can pull himself together. The last thing Chris expects is to fall in love with Haydenðs girlfriend, Audrey. When he does, it triggers a cascade of events that nearly costs him everything. www.decemberends.com ..."pretty impressive considering writer-director Lee Krieger made it during a semester break as a 21-year-old college student"
"The War Within" (2005) ....World Premier Toronto International Film Festival 2005 Also Known As: Over the Mountains (USA) (working title) Directed by Joseph Castelo; Cinematography by Lisa Rinzler, 1st AC Manuel Billeter; Steadicam Dave Isern Produced by HD Net Films / Open City Films Mark Cuban, Todd Wagner .... executive producers; Tom Glynn, Jason Kliot, Joana Vicente producers Gretchen McGowan UPM; Per Melita co-producer; Will Battersby, Tory Tunnell, Michael G. Pollard associate producers Credited cast: Ayad Akhtar, Samrat Chakrabarti, Sarita Choudhury, Aasif Mandvi, Kamal Marayati,Mike McGlone, Nandana Sen Plot Outline: A Pakistani involved in a planned attack in New York City experiences a crisis of conscience.
"Tracing Cowboys" 2005 Jason Wulfsohn Director; Sacha Grunpeter writer/co-producer; David Morrison DP ; editor Mike Hugo Plot Outline: A young singer from England obsessed with images of western cowboys searches for his missing girlfriend during the festival of The Day of the Dead. shot on location in Baja Mexico
"Christmas at Water's Edge" 2004 Director Lee Davis; Producers Brad Gross, Bruce Nachbar; Jurgen Baum DP Exec Producer Cleveland O'Neal cast includes: Keisha Knight Pulliam (Cosby Show) and Tom Bosley (Happy Days) a TNT Turner Original Production, aired on ABC stations December 2004
"White of Winter" Sundance 2003 directed by Robert Saitzyk ("After the Flood"), producers Aaron Rice, Joseph Chase, Alterity Films First Amendment Films; DP Michael Hardwick; cast includes Bret Roberts, Zöe Poledouris, Joseph Chase, Tamara Zook. Shot in Montana. Growing up in Montana, Rachel and Tommy were more than best friends - they were soulmates. But in high school they experience a violent, tragic event that severs their ties. Years later she sets out to find Tommy and they embark on an uneasy journey home.
Comedy
"The Last Stand" 2006 Directed and written by Russ Parr Producers Eric Tomosounas, Nayada Cowherd, Casey Suchan; co-producer Mary Pat Bentel, line producer Denis Hennelly DP Keith Gruchala; Editor Ryan Wise; Cast includes Todd Williams, Anthony Anderson, Guy Torry, Tami Roman, Darrin Henson
"Zerophilia" 2005 Directed and written by Martin Curland Produced by Greg Lanesey and Matt Radecki from DXD Different by Design, HD Cinema's joint venture partners in LA DP Graham Futerfas; Editor John Randle cast includes: Taylor Handley "Go Fish" (2001) TV Series; Jack Frost (1998) Kelly LeBrock "Hard to Kill" (1990); Weird Science (1985); The Woman in Red (1984) Alison Folland, Chris Meyer, Rebecca Mozo, Kyle Schmidt, Dustin Seavey, Rick Stear, Adam Zolotin On the cusp of manhood, Luke discovers he's a Zerophiliac, literally transforming into a female when intensely attracted to one. In a world where people change gender at will and occasionally against their will, Luke must confront the true nature of his sexuality; neither wholly male nor female, straight nor gay — he lands awkwardly somewhere on the spectrum in between.
"First Time Caller" 2005 Director Paul Francis Sullivan; Ted Sullivan and Kevin Sullivan producers; DP John Mans HD online post production with HD Cinema / Final Frame in New York, Will Cox post supervisor cast includes: Patrick Warburton, Chris Elliott On the eve of cancellation, universally ignored AM radio host Dale Sweeney receives a phone call in an indecipherable language. When two FBI agents arrive investigating a supposed UFO sighting, Dale convinces his growing legion of fans that the mystery caller is a lost space alien hiding in their town...
Action / Thriller
"The Drone Virus" (2004) Directed by Damon O'Steen; Writing credits Dr. Gerald Clarke, Damon O'Steen Produced by Ryan Johnson, Kevin Ragsdale, Jason Peterson DP Florian Stadler cast: Billy Wirth, Maeve Quinlan, Philip Boyd, Michael Ensign, David Jean Thomas, Christa Campbell, Barbara Niven, Adam Kendrick, Thomas F. Duffy, Talia-Lynn Prairie The unthinkable strikes when the advanced MRI scanner within a hospital forces Dr. Colleen O'Brian to choose between her superiors and a desperate father who has lost a child to the scanner before the it claims its next victim. www.prettydangerousfilms.com
"Net Games" 2003 directed and produced by Andrew Van Slee, produced by Susan Rogers; DP Kristian Bernier; cast includes C.Thomas Howell, Ed Begley, Jr., Rachel Carson, Marina Sirtis, Monique Demers.
"The Job" 2003 directed by Kenny Golde, DP Scott Kevan, UPM Deborah Henderson Lightning Entertainment cast includes: Daryl Hannah, Brad Renfro, Dominique Swain, Eric Mabius
Gay Themed
"Latter Days" 2003 Directed and Written by C.J. Cox ( writer "Sweet Home Alabama"); produced by Kirkland Tibbels and Jennifer Schaeffer; DP Carl Bartels; Editor John Keitel; cast includes: Steve Sandvoss, Wes Ramsey, Jacqueline Bisset, Mary Kay Place, Amber Benson France The picture centers on the unlikely romance between a jaded gay party boy and a young Mormon missionary guy. Christian, a waiter, makes a bet with his co-workers that he can seduce one of his new Mormon neighbors, but instead falls in love. Distributor TLA Releasing; www.latterdays.com
"Strange Fruit" 2005 Director Kyle Schickner; Producers Alex Boling, Jon Finck; Director Of Photography: David Takashi Oye Editors: Mike Simms, Kyle Schickner Cast includes: Kent Faulcon, Berlinda Tolbert, David Raibon, Sam Jones, Ron Bottitta Set in contemporary rural Louisiana, Strange Fruit explores the tribulations of William Boyals, a successful New York lawyer and gay African-American who comes home to the life which he escaped to investigate the lynching-murder of his also gay childhood friend, Kelvin. Asheville Film Festival 2004; Cork Film Festival 2004; Deep Ellum Film Festival 2004; Ft. Lauderdale Intl. Film Festival 2004; Marco Island Film Festival 2004 ;Seattle Lesbian and Gay Film Festival 2004
Urban
"Dead Heist" 2005 (urban thriller) Director: Bo Webb; DP: Matthew Malloy, Patrick Borowiak; Exec Producer: Eric Tomosunas,Swirl Films Cast: Big Daddy Kane, Bonecrusher, E40, DJ Naylor, Brandon Hardin, T-Love, Zach Hanner Four thugs and a reluctant veteran rob a small town bank. Their job goes wrong when they kill a cop, and then gets worse when blood sucking zombies attack the town and trap them inside the bank. Filmed in Wilmington, NC
"My Big Phat Hip Hop Family" 2004 Director Greg Carter; Jon Darbonne DP cast includes: comedian Reynaldo Rey, sitcom veteran Anna Maria Horsford and rapper Choppa
"20 Funerals" 2004 Swirl Films www.20Funerals.com
Horror / Thriller
Ten feature films for The Global Asylum
"Paradise Lost" 2006...Writer/Director Kyle Schickner; Exec Prod Victor Restis; Producers Lisa Basson, Robert Tisdale, Kyle Schickner; DP David Oye; Steadicam Chris Gosch; 1st AC Will Hemmerle; Editor Thom Obarski cast includes: Maxine Bahns, Hoyt Richards, Dawn Olivieri; Jaclyn Kerhulas
"Night of the Living Dead 3D" (2006) Directed by Jeff Broadstreet; Writing credits: George A. Romero 1968 screenplay, John A. Russo 1968 screenplay, Robert Valding screenplay Exec Producer Ingo Jucht; Producer Jeff Broadstree; Line Producer Laszlo Bene; Cast includes: Brianna Brown, Joshua DesRoches, Sid Haig, Greg Travis 3D Cinematography Andrew Parke; 3D HD online editing Bobby Maruvada; www.notld3d.com
"The Curse of El Charro" 2005 Director Richard Ragsdale; Screenwriter Ryan Johnson; Producer Kevin Ragsdale; Jacques Haitkin DP Exec Producer Andrew Bryniarski Studio/Distributor Pretty Dangerous Films www.prettydangerousfilms.com Cast Mia Hoyos, Philip Boyd, Heidi Androl, Matt Prater, Kellydawn Malloy, Kathryn Taylor, Andrew Bryniarski Four college girls who are terrorized by the spirit of El Charro, an evil 18th-century land baron who slaughtered the family of a young woman who had spurned his romantic advances. One of the coeds is apparently a reincarnation of the old object of his desire, leading El Charro's ghost to commit a bloody rampage. Distributor American World Pictures; Mark L. Lester President ...... www.americanworldpictures.com/projects/elcharro.htm
"The Last Patient" 2005 Directed and produced by Jeff Broadstreet. Written by Stephen Polk. Starring: Andrew Divoff (Wishmaster), Denice Duff (Subspecies), Karen Black (House of 1,000 Corpses), John Kassir (Tales from the Crypt). After his lawyer, Molly checks him into an experimental program in lieu of jail, Michael Dare is treated for Rage Impulse Disorder by eccentric psychiatrist Timothy Straun. Realizing he has fallen into a trap, Dare teams up with beautiful Dr. Susan Verger to stop Straun's vindictive plan and discover a shocking family secret. http://www.providenceproductions.com/lastpatient/lastpatient.html
"Horror High" 2005 Director Shawn Papazian; DP Michael Hardwick Producer Ellen English Exec Producer Robert S. Manns Impulse Films, LLC
Latino
"La Migra" 2004 Directed by Juan Frausto; Writer Lisa Henthorn DP Gennadi Balitski UPM Eric Erbas Exec Producers Breakaway Films Doug Schwab, Ron Castell and Pamela White cast includes: Alpha Acosta, Francisco Gattorno, Gabriel Travesari and Salvador Pineda
"America 101" 2005 Director/writer Mark Russell; Producer/Writer Mike Wasserman; DP Rudy Harbon Cast includes: Miguel Castro; Richard Azurdia; Christine Carlo; Gerald Brodin Two brothers leave their home in Mexico in search of the 'American Dream', only to realize it was in front of them all the time.
Other older projects
"Conscious Behavior" 2005 Director Josh Wagner; DP Dave Isern www.consciousbehavior.com
"June" 2003 writer/director Chris Hutson; producer Kay Christiansen, DP Bruce Ready, shot in California.
"Touch My Girl" 2003 directed by Christian Laursen, producer Araceli Madriz, DP Maximo Munzi, shot in California.
"Hunting of Man" Cinequest 2003 written,directed and edited by Joe Menendez, producers Roni Eguia Menendez and Michael Winnick; DP Brian Baugh;shot in California. cast includes: Douglas Spain, Jojo Hendrickson, Jill-Michele Melean
"Girls Will Be Girls" Sundance 2003 writer/director Richard Day (writer for Larry Sanders, Spin City, Mad About You); co-producer Michael Warwick; cast includes Coco Peru, Varla Jean Marmon. shot in California
"Hebrew Hammer" Sundance 2003 directed by Jonathan Kesselman, Exec Producers Ed Pressman, John Schmidt, DP Kurt Brabee, Editor Dean Holland; cast includes Adam Goldberg, Andy Dick, Judy Greer, Mario Van Peebles, Peter Coyote, Nora Dunn
"The Wager" 2003 written and directed by Sigur-Björn, the cast includes Chris Devlin, Kristine Alexandria and Burt Young. Prophecy Pictures is producing this feature with the Icelandic Film Corporation and Borgli & Partners. "The Wager" is a romantic comedy set within the Hollywood Film Community. Shot in California
"A Foreign Affair" Sundance 2003 directed by Helmut Schleppi, produced by David Jan Bijker and Esli Bijker, cast includes David Arquette ("See Spot Run", "Scream 3"), Tim Blake Nelson ("O Brother Where Art Thou"), and Emily Mortimer ("The Kid"). DP David Mullen; A comedy about two thirty-something farmers and a tour to Russia to find brides. Shot in Russia, Mexico
"The Metro Chase" (2002) Directed by Dennis Lavalle, produced by Leslie Plumley, shot on location in Paris. The cast includes Lindsay Felton; Olympic Gold Medalist Tara Lipinski, Jason Padgett ("Spiderman"), Christopher Plumley, John Cryer "Pretty in Pink". Chris Fallin was the DP and post supervisor and colorist; Bob Milby, editor; in post-production. Distributed by Porchlight Entertainment.
"Shadowlands" 2002 feature length TV pilot Producer Director Matt Kilburn of Gamma Films and Gamma Universe; cast includes Gary Busey; DP James Burgess. shot in Nevada
"Flavors" (2002) producer Raj Nidimoru, DP Dave Isern, Dreams2Reality Films, shot in NY Metro Area
"Mickey Bullock" writer/director/producer Craig McMahon, DP Roderick Stevens, shot in Arizona
"Heart of the Possible" 2002 a feature length motion picture that first shot at the 2000 Democratic Convention in Los Angeles. Principal photography was completed in San Francisco. Directed by Rahdi Taylor, Produced by Jed Riffe ("Ishi, the Last Yahi"), DP Vicente Franco, Executive producer Jenny Warburg