Angenieux FF + S35 zooms
$240 per day for each lens
contact us for package discounts
Angenieux EZ-1 30-90mm T2.0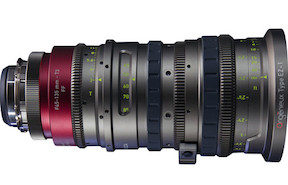 Angenieux EZ-2 15-40mm T2.0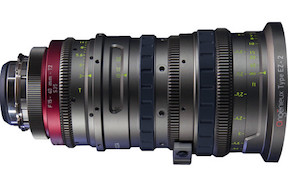 These zooms very popular for documentary, music videos or other commercial of feature shoots requiring fast moving production techniques in available light situations.
T2.0 wide aperture with the 30-90mm allows interviews with softer backgrounds that might not be achieved with slower zoom lenses.
There are no cinema quality zoom lenses that can match the fast T2.0 with these zoom ranges
Angenieux EZ-1 and EZ-2 S35 zooms are also available with the Full Frame Rear Optical Group to convert from S35 format to FF / VistaVision format, for use with Full Frame cameras.
the equivalent field of view remains the same, but the focal lengths are EZ-2 22-60mm T3 and EZ-1 45-135mm T3 are on Alexa Mini LF, RED Monstro, Sony Venice and other FF sensor cameras