HD Cinema has ceased operations now as the principals have now happily retired. It was a good run since we purchased our first HD cameras and vtrs back in 1998. We have many thanks to give to our clients, friends and associates, and vendors who we worked with over the years. We are looking forward to new ventures and adventures.
We feel we achieved our goals which were to offer the very best Digital Cinema cameras, lenses and support packages at good price points and with attentive service. We were able to use our extensive industry knowledge to help navigate complicated technical decisions for the creative people who were our clients.
Different by Design post production services is thriving still, so please continue to use them for their services for online and color correction, DCP, Blu Ray and delivery for documentaries, feature films and television.
DxD provides approved and certified network delivery for their clients for streaming on Netflix, HBO, Showtime, Comedy Central, Hallmark, and Lifetime among others. The facility has several calibrated color rooms, and includes a Digital Projection Theater with a 15 ft screen that seats 10.
Contact Greg Lanesey and Matt Radecki and their staff at 310-510-6658.
Website https://www.dxdproductions.com/new-page-1
Located at the Tribeca West Media Center 12233 West Olympic Blvd. Suite 158 Los Angeles, CA 90064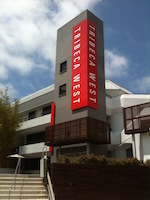 **referrals available for Alexa 35 4.6K, Alexa Mini LF and Mini**
         Zeiss Supreme Primes - Full Frame, fast T1.5                      Alexa Mini LF - Full Frame sensor
a beautiful set of new lenses for our Alexa Mini LF                   special pricing with Supreme Primes
   ARRI Alexa Mini Super 35                             Zeiss Super Speeds MKIII
               RED DSMC2 8K Helium                         RED 5K Gemini dual ISO
ARRI WCU-4 wireless FIZ         Angenieux EZ zooms                SmallHD monitors
                  Zeiss Ultra Primes                        Sony FS7 M2                   Fujinon Cabrio 19-90mm
Teradek 3000, 1000, 500 wireless video                ARRI FF4                    ARRI + Chrosziel matte boxes
Easyrig Vario5                  DJI Ronin gimbal stabilizer                SmallHD 703,702 monitors
             Zeiss CZ zooms EF+PL                    Canon C300 MII                 Zeiss CP2 primes PL + EF
        Sony PVM-1741 OLED              Bartech wireless focus       Heden Carat wireless focus